Family: Married to the former Karen McCown. We got married on March 14, 1997, in the Mesa Temple. Karen is a wonderful wife, and really the greatest thing that has ever happened to me. We have five terrific kids: Zachary, Jeremy, Emma, Nathan, and Kaitlyn.
I come from a family of seven children. My parents, Herman and Dorothy Young, are two of the greatest people I know, and two of my best friends.
Religious affiliation: The Church of Jesus Christ of Latter-day Saints (

"

The Mormons")
Spent two years on the coast of Ecuador on a proselyting mission (Ecuador-Guayaquil Mission). Karen and I attend the Crescent 6th Ward of the Crescent View Stake in Draper, Utah, where I am the Ward Clerk and Karen is an Activity Days Leader.
Occupation: ADP AdvancedMD, since March of 2000 (although I started working there part-time as a contractor in November of 1999). Current role: Chief Architect. Here is my resume.
Education: Attended University of Arizona and Pima Community College for several years, then finally buckled down and graduated from the University of Phoenix with a Bachelor of Science degree in Business Information Systems. I am also a Microsoft Certified Solution Developer (MCSD, VB6 and SQL2K).
---
Last update: November 8, 2014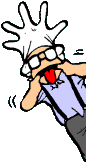 Troy Young / Draper, UT / troysterr@youngs.org